Men
A man's hair loss may begin as early as the teen years, and most men will see a gradual thinning of their hair as they age. For some this is a manageable part of the aging process, for others it is a significant change that dramatically impacts their confidence.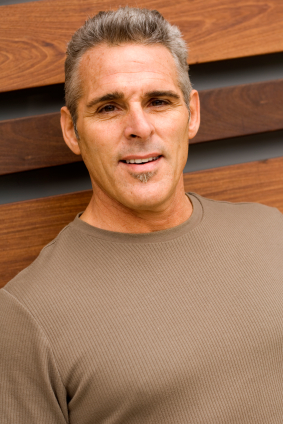 The pattern in which a man loses his hair is most often caused by genetic characteristics passed down from the men on his mothers' side of the family. A physician will normally utilize The Norwood Classification system to determine the sort of pattern and amount of loss. At that time your physician will determine if hair restoration is appropriate for you. The most successful candidates fall within the IV and V range on The Norwood Classification scale.
It will be important that you select a specialist to perform the procedure that is experienced, board certified and reputable. There are several types of doctors that provide hair restoration, including dermatologists, plastic surgeons and others. Dr. Frank Fechner of Worcester, Massachusetts is a board certified facial plastic surgeon, and has extensive training in hair restoration as well as other facial cosmetic procedures.
Eyebrow and eyelash transplantation is also a procedure gaining momentum today as patients suffering from scars, alopecia or burns often feel that the enhancement of these areas will make for better social embrace and personal confidence.

Choose Dr. Fechner as your hair transplant specialist today.